The new coronavirus(covid-19) affects all industries in the world.
Now many countries have not controlled this virus.
No matter how the world changes, we must live our lives as normal.
The new coronavirus has made many people unemployed.
Many people think of starting a online business and work from home.
It's safe, profitable, and free, how great.
But what product is good to sell?

Our kitchen products are a good choice.
because
we have the kitchenware stock, small MOQ to help you to start to your business .
Nowadays, many people are afraid to eat outside, due to the influence of Covid-19. Many people cook at home.
Due to the impact of Covid-19, Many people's income declines, cooking by yourself is healthy and economical.
You can cook your favorite meals according to your taste
Cooking delicious meals to make family life more harmonious and beautiful.
All of the above reasons will make more people like cooking at home, so many people need to use our kitchen scissors, knives, and kitchen gadget, so many many people like to choose our kitchen products.
Today I will introduce a salad shears to make delicious salad at home quickly.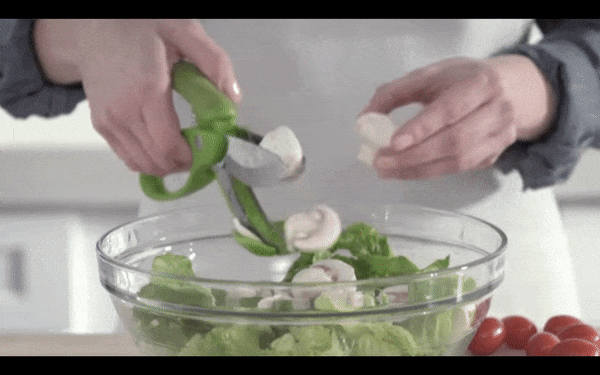 Do you like my kitchen products ?
If yes, pls kindly contact my whatsapp +86-18306629896 for further talking. Thanks
If not, we have more good selling kitchen items, pls kindly also contact my whatsapp +86-18306629896. Thanks